Scroll to the bottom see how you can help and what's coming soon.
Sunday's:
Church Service 10:00 am - 11:30 am. All are welcome! Located at 1025 Baxter St, Athens, GA 30606.  A worship service, followed by an offering and teaching from scripture. Click here for past sermons.
Kid's First  4:30 pm - 6:00 pm.  Children ages 5-12 come get to know God who made them and puts them first in His heart. Join us for games, food, singing and a scripture lesson. It's fun, friendly and a great place to be on a Sunday afternoon. Don't miss it!!!  https://www.facebook.com/kidsfirstfriends/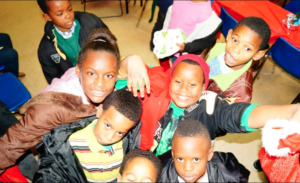 Monday's:
Monday - Friday:
Breakfast served 9:00 am - 11:00am. Join us for food and fellowship. (We serve 25 to 45 people each morning.)
Community Pantry  11:00 am - 2:00 pm    Emergency food and toiletries (toiletries cannot be gotten with food stamps.) Scroll to bottom to see what's coming.
Tuesday's:
Prayer at 1:00 pm. We gather to lift up in prayer the needs of the congregation and our community at large.
Wednesday's:
Lunch  11:30 am. Who says there's no such thing as a free lunch? Hope Springs hosts a free offering of delicious food to anyone willing to stop by and share a few moments with us.  (We serve 50 - 90 people)
Children's Activities 7:00 pm - 8:00 pm
Youth Bible Study   7:00 pm - 8:00 pm.  An hour of prayer, discussion, and fun to help teenagers form a personal relationship with Christ as well as friendship and encouragement. For 9th-12th grade, with some flexibility on either end.
 Adult Bible Study   7:00 pm - 8:00 pm. Clear, concise teaching and discussion from scripture. Recordings of past Bible studies can be found here. For all ages, although teenagers might prefer the youth Bible study.   Please join us and bring a friend.
How can You help?
We can always use donations:
Money Donate
You or a group offer a weekly or monthly meal.
You or your group do a toiletry drive.  (call for current needed items)
You or your group do a canned food drive.  (call for current needed items)
Come volunteer your time.
We are currently looking for someone to volunteer their time with recording and editing sermons to have available online.
To find out how you can participate, call 706.549.0350 or email marionmullinax@hopespringsathens.com.
Coming soon:
Warehouse of furniture, kitchen supplies, household goods and a cloths closet. For emergencies or when someone who has been on a waiting list, gets an apartment.  We need to raise $9200 to install HV/AC.
Baby Room  Items needed to take care of an infant through toddler.