Our Beliefs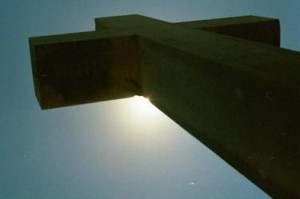 We believe in God the Father who conceives of and creates all that is in heaven and in time and space, God the Son who verbalizes all that is in the mind and heart of His Father, and God the Holy Spirit who causes all these things to have substance.
We believe that Jesus Christ is the son of God the Father and the Word of God made flesh. We believe that He is the fullness of God who fills all in all and that in Him all things hold together. We believe that He was born of the Virgin Mary by the Holy Spirit, lived a sinless life, proclaimed the good news of the Kingdom of God, and suffered and died for the sins of all people for all time. We believe that He was buried, that He descended into hell and that on the third day He rose from the dead leading forth a host of captives. We believe that He remained on the earth for forty days after His resurrection teaching His disciples and then ascended into heaven where He sits at the right hand of His Father God and ever intercedes for His people. We believe that He will judge the living and the dead and that at the consummation of the age He will come to earth again. We believe that Jesus is the savior and Lord of all people and that if they put their confidence in Him they will be forgiven their sins and receive eternal life with Him in heavenly places!
We believe that Jesus came to baptize in the Holy Spirit those who believe in Jesus, repent of their sin, and receive the Spirit's presence. We believe that God the Holy Spirit was poured out for and on the followers of Jesus at Pentecost, thus making them the body of Jesus Christ animated and empowered by God. We believe that the Holy Spirit manifests the ministries of Jesus through His followers and thus will enable the people of the body to do the very works of Jesus and even greater works than these. We believe that the Holy Spirit will empower the church to become the fullness of Him who fills all in all!
We believe that the Bible is the written word of God. We believe that it contains instruction for salvation and for life. We believe that these scriptures are the plumb-line by which every statement of faith must be measured. We believe that nothing should be added to or taken away from the written word of God.
Hope Springs welcomes and congratulates our new believers who have accepted Christ into their lives. If you would like to know more about how to receive the salvation of Jesus Christ, call us at 706-549-0350, email us at leemcneil@hopespringsathens.com, or visit us for Sunday Service at 10:00 am at 1025 Baxter Street.

Lee McNeil – Pastor 
LeeMcNeil@HopeSpringsAthens.com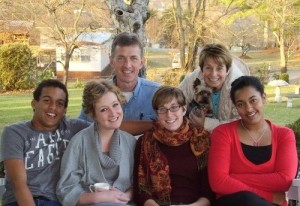 Lee McNeil is first and foremost a husband, secondly a father and thirdly our pastor. Lee and Jane have been married for more than 35 years. They have four incredible kids: Nathan, Kirsten, Anna, and Rebekah.
Lee has been in the ministry for over 30 years. He began serving his first church, Shiloh UMC, while still studying at Emory University. After two years, at this church he served in the founding of a church in Southern California. Three and a half years later, God called Lee and Jane back to Georgia to start a church and mission work in Athens.
They have lived in Athens for over two decades. While here they established a very successful college Bible study, planted a church, began The Sparrows Nest Ministry for the poor, and co-founded The Healing Place (a residential treatment facility for alcoholics and drug addicts).
Most recently Lee founded and led a contemporary worship service at Tuckston United Methodist Church, where he also served as the associate pastor. One of his favorite accomplishments while there was the birth of an extensive foreign outreach program. This labor was primarily focused on aiding, The Shade and Fresh Water Project, (a ministry of the UMC), which serves poor children and their families all over Brazil.
In 2004, Lee released his first musical CD entitled "Wrapped in Love". He later followed up with a compilation of original worship songs and an inspirational CD entitled "Sweet Communion". As of now, most of his ministerial energy is being spent working as the pastor of Hope Springs Christian Fellowship in Athens.
Marion Mullinax – Missionary Assistant
MarionMullinax@HopeSpringsAthens.com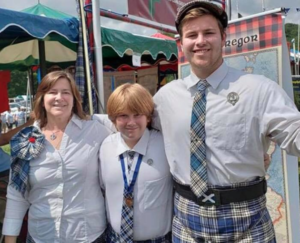 I am a mother of two sons, Paul and Jimmy. I am a Stephen Minister Leader and a Certified Grief Recovery Specialist AND a Missionary Assistant here at Hope Springs.
I am in charge of managing the Outreach Center's food and toiletry pantry, clothes closet, baby room and furniture warehouse and fundraising efforts – "100 Warriors of Mercy". Our outreach center is across from the Athens Housing Authority community, Rock Springs.
Please support me. I need to raise $1300 per month for my position. I would be honored if you would be willing to give at least $25.00 monthly toward support of my endeavors here at Hope Springs. I would also be delighted to come speak with you or your church group about our efforts. All gifts are tax deductible.
Thank you for your offerings and prayers. And, Yes, I do need your prayers! Prayers can move mountains!  I am excited about the opportunities to serve and appreciate your support! God is beginning to open many doors, and we ask for your financial support to continue to make the provisions and services needed available.
______________________________________________________________________________________
To see all the things going on, check us out on facebook.            1025 Baxter Street, Athens, GA 30606          706-549-0350