Our Beliefs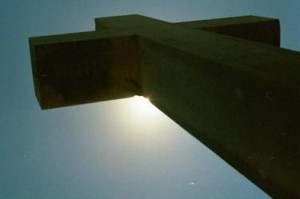 We believe in God the Father who conceives of and creates all that is in heaven and in time and space, God the Son who verbalizes all that is in the mind and heart of His Father, and God the Holy Spirit who causes all these things to have substance.
We believe that Jesus Christ is the son of God the Father and the Word of God made flesh. We believe that He is the fullness of God who fills all in all and that in Him all things hold together. We believe that He was born of the Virgin Mary by the Holy Spirit, lived a sinless life, proclaimed the good news of the Kingdom of God, and suffered and died for the sins of all people for all time. We believe that He was buried, that He descended into hell and that on the third day He rose from the dead leading forth a host of captives. We believe that He remained on the earth for forty days after His resurrection teaching His disciples and then ascended into heaven where He sits at the right hand of His Father God and ever intercedes for His people. We believe that He will judge the living and the dead and that at the consummation of the age He will come to earth again. We believe that Jesus is the savior and Lord of all people and that if they put their confidence in Him they will be forgiven their sins and receive eternal life with Him in heavenly places!
We believe that Jesus came to baptize in the Holy Spirit those who believe in Jesus, repent of their sin, and receive the Spirit's presence. We believe that God the Holy Spirit was poured out for and on the followers of Jesus at Pentecost, thus making them the body of Jesus Christ animated and empowered by God. We believe that the Holy Spirit manifests the ministries of Jesus through His followers and thus will enable the people of the body to do the very works of Jesus and even greater works than these. We believe that the Holy Spirit will empower the church to become the fullness of Him who fills all in all!
We believe that the Bible is the written word of God. We believe that it contains instruction for salvation and for life. We believe that these scriptures are the plumb-line by which every statement of faith must be measured. We believe that nothing should be added to or taken away from the written word of God.
Hope Springs welcomes and congratulates our new believers who have accepted Christ into their lives. If you would like to know more about how to receive the salvation of Jesus Christ, call us at 706-549-0350, email us at leemcneil@hopespringsathens.com, or visit us for Sunday Service at 10:00 am at 1025 Baxter Street.

Lee McNeil – Pastor 
LeeMcNeil@HopeSpringsAthens.com